Limited Time Offer! Free Covid-19 safety course with purchase of any Forklift or Aerial Lift Certification!
Access your free Covid-19 safety course in your members area once you have completed your purchase.

Will Forklift Driver Demand Rise During 2021 Holiday Season?
Posted by: admin on October 19, 2021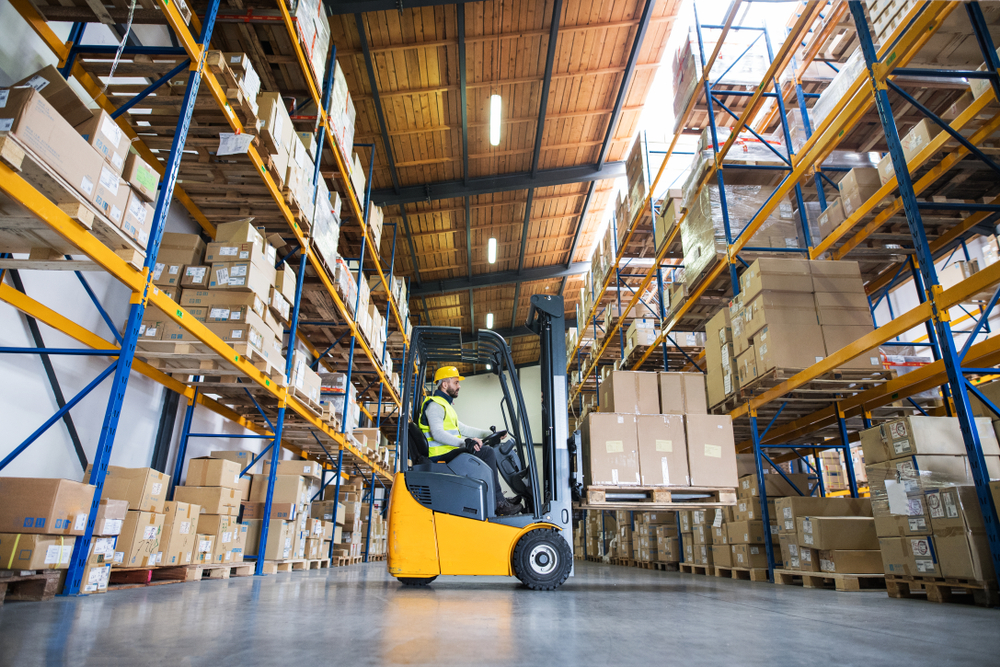 The demand for forklift drivers is currently booming across the United States. 
Many businesses are not only rebounding from the coronavirus (COVID-19) pandemic, but are also preparing for the increased demand in warehouse work this upcoming holiday season. As a result, the need for certified forklift operators is soaring.  
Several large companies recently announced their need to fill their high-demand for forklift drivers for the 2021 holiday season. Continue reading to learn about the forklift job opportunities these companies are offering:
1. Macy's
Macy's, aka "America's department store," held a national hiring event on Sept. 23, 2021 to help them fill approximately 76,000 positions. Of these, approximately 21,000 were positions in their fulfillment centers that included forklift drivers. Their fulfillment centers are located in Goodyear, AZ; Sacramento, CA; Cheshire, CT; Joppa, MD; North Jackson, OH; Secaucus, NJ; Tulsa, OK; Portland, TN; and Martinsburg, WV. 
While the event has passed, forklift operator jobs continue to be in high demand and open positions are frequent. 
2. FedEx
FedEx, a transportation and information industry leader, is expecting a busy holiday season and is preparing accordingly for high demand for forklift drivers. The company said it expects to add 90,000 workers ahead of the holidays. It held National Hiring Day events in Memphis, Tennessee, Indianapolis, Dallas, and Atlanta. FedEx also continues to offer high-demand careers as forklift operators on its website. 
3. Sam's Club
Sam's Club, a chain of Walmart-owned retail warehouse clubs, is working diligently to meet its demand for forklift drivers. The company raised its hourly minimum wage for forklift operators from $15 to $17 in September. Sam's Club may also explore other perks to fulfill forklift driver demand for outstanding benefits. In doing so, Sam's Cloud can boost its chances of attracting and retaining top forklift operators during the holiday season and after it ends. 
Will Forklift Driver Demand Slow Down Any Time Soon? 
Your business has forklift jobs it needs to fill. But, you may face steep competition if you want to hire OSHA-approved forklift operators. 
The number of forklift and material-moving machine operator jobs is projected to increase in the years to come. Meanwhile, companies may need to take additional measures to generate interest in forklift driver jobs. That way, these businesses can distinguish themselves to top talent. Plus, they can keep pace with industry rivals. 
How to Hire OSHA-Approved Forklift Operators
Request information about their past training and certification. An applicant that has previously completed OSHA forklift certification and training is licensed to use an aerial work platform (AWP) at any U.S. worksite. 
However, an applicants lack of forklift certification shouldn't stop you from hiring them. You can help applicants become OSHA-approved forklift operators with straightforward online training. This allows applicants to earn their forklift operator license. 
It can be beneficial to provide forklift driver applicants with a viable career path as well. Along with offering forklift operator jobs, you can establish a career advancement program. Then, forklift drivers can use this program to grow their careers within your business. In the long run, these workers can become vital contributors across your company. 

Offer the Best Forklift Certification Training
Your company wants the best forklift operators on its staff. Yet, your talent pool may be limited. If you want to add forklift drivers for the holiday season and beyond, you need to consider all of the hiring options at your disposal. 
Providing OSHA-compliant forklift certification training can be beneficial for several reasons. First, it allows you to add forklift driver applicants, even if they have no prior experience. Applicants can usually complete the training in just a few hours and become OSHA-certified forklift operators immediately. Also, offering forklift certification training can help your business stand out to job candidates. It may make forklift driver jobs with your company more appealing than those from your rivals. And it can help you hire top talent that supports your business now and in the future. 
CertifyMe.net is the leading provider of OSHA-approved forklift certification training. We can help you deliver best-in-class forklift certification training to new hires and your current workforce. Get started with our forklift certification training today!
Welcome to CertifyMe.net
CertifyMe.net has offered online forklift certification since 1999. With Our Convenient online program. your employess can earn their certification in an hour or less.
Browse Online Certifications:
This low-cost program can be compeleted anytime, anywhere!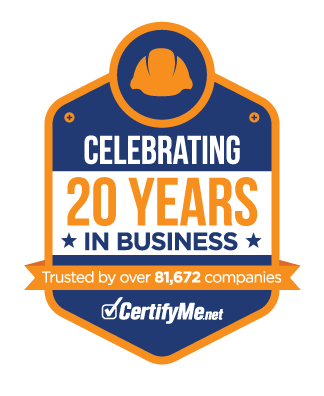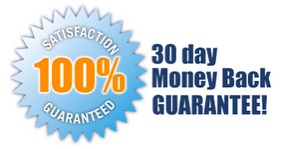 Connect with Us


Get Started Now By Registering Your Company For Free!
FREE 3 Year Renewals
Instant Access 24/7
Print Your Proof of Training
OSHA Accepted Nationwide
*If you are an individual not currently employed by a company use your personal name in
the 'Company Name' field.