Limited Time Offer! Free Covid-19 safety course with purchase of any Forklift or Aerial Lift Certification!
Access your free Covid-19 safety course in your members area once you have completed your purchase.

Thankful for Forklifts This Holiday Season
Posted by: admin on September 29, 2022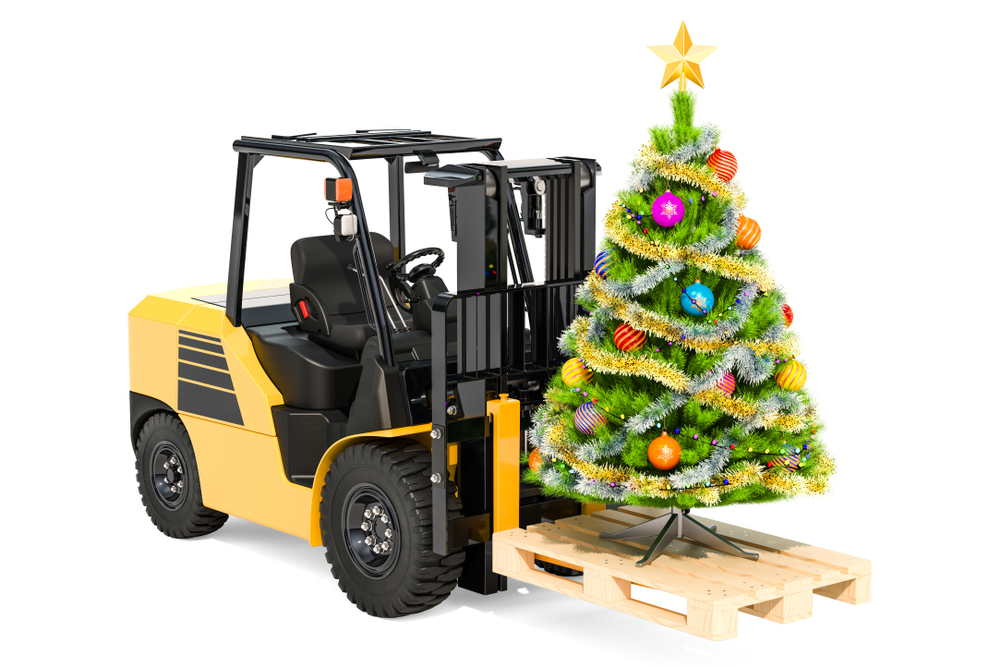 It's the most wonderful time of the year. As we gather with our loved ones to celebrate another holiday season, it's important to pay tribute to and be thankful for forklifts. They're truly the unsung heroes of the holidays. Essential to the warehouse fulfillment, logistics, and delivery process, forklifts are the reason so many of our annual traditions are possible. 
By shining a spotlight on these incredible machines, we can all learn to appreciate forklifts a little more. Perhaps most importantly, we can all carry gratitude for forklift operators and the hard work they put in to deliver a memorable holiday season, year after year.
Thankful for Forklifts That Deliver Our Holiday Trees
There's nothing quite like the fresh scent of pine trees to fill our living rooms this time of year. The entire sensory experience – from the lights shining between the branches to the gifts ready to unwrap beneath the tree – is brought to you by forklifts. The delivery of fresh Christmas trees is one of the key reasons why we should be thankful for forklifts. 
We often don't consider the long journey fresh Christmas trees take to our living rooms. Each year, more than 30 million fresh trees are transported thousands of miles to grocery stores, hardware stores, and Christmas tree lots around the country. Christmas tree farmers rely on forklifts to carefully and quickly load their goods onto trucks for transportation near and far. Forklifts are used again to disperse trees from warehouses and into local stores. It's just one of the many ways that forklifts and the holiday season are connected.
Once Christmas trees arrive to their destinations, they're often decorated by forklift operators. Decorators routinely use scissor lifts to reach great heights – it would be impossible to place tree toppers on the massive oversized trees we see in shopping malls without a forklift. Christmas tree decorating with forklifts is a tried and true tradition for many interior designers. Bringing holiday joy to the public is another important job of these machines and their operators.
The Impact on Gift Delivery
Just as elves load up Santa's sleigh, forklifts do the heavy lifting when it comes to delivering holiday gifts to people around the world. We should all be thankful for forklifts that move heavy pallets of goods and products within the warehouses where they originate. Once on shelves, gifts are selected using order pickers and then loaded up for transportation to their final destinations.
Essential for Harvest Time
The final months of the year are also prime harvest time. From oversized pumpkins to Christmas trees and our favorite holiday foods, forklifts help make the season feel fresh and bright. Consider your average Thanksgiving dinner menu; everything from the mashed potatoes to the cranberry sauce to the turkey itself had to be loaded from one place to another by a forklift. It's easy to lose sight of just how pervasive the use of these machines truly is, which is why it's so important to be thankful for forklifts all year long!
Gratitude for Forklift Operators
It goes without saying that we should be thankful for forklifts. Of course, it's important not to neglect the people who actually operate forklifts, either. While forklifts are incredibly powerful machines, they would be nothing without the hard-working men and women who operate them. These professionals often work long hours to meet tight deadlines, especially during the holiday season. Without their efforts, the holiday season just wouldn't be the same.
Forklift operators must undergo training before they can become licensed. While not inherently dangerous, forklifts can cause accidents and injuries when used improperly. Operators must be certified and licensed before they ever use a forklift on the job. Thankfully, it's easier than ever to receive this training. CertifyMe.net offers convenient online training resources for new and experienced operators alike. Comprehensive training is the best way to keep operators safe on the job – and to keep expensive OSHA fines at bay.

All I Want for Christmas is a Forklift Certification
While forklifts are undeniably useful during the holiday season, they're essential tools used year-round. Forklift operators must be OSHA certified before they begin using these machines. That's why we offer convenient, affordable forklift safety training that can be completed anywhere you have a WiFi connection. All I want for Christmas is a forklift certification – the phrase might sound silly, but it's a reality for countless aspiring operators nationwide. A single hour of at-home learning can earn you the license you need to help bring holiday cheer to those near and far. To learn more, give us a call at 1-888-699-4800 or by reaching out online.
Welcome to CertifyMe.net
CertifyMe.net has offered online forklift certification since 1999. With Our Convenient online program. your employess can earn their certification in an hour or less.
Browse Online Certifications:
This low-cost program can be compeleted anytime, anywhere!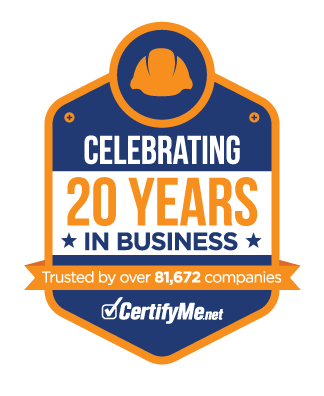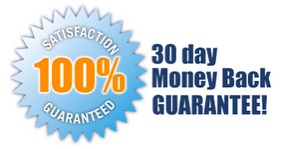 Connect with Us


Get Started Now By Registering Your Company For Free!
FREE 3 Year Renewals
Instant Access 24/7
Print Your Proof of Training
OSHA Accepted Nationwide
*If you are an individual not currently employed by a company use your personal name in
the 'Company Name' field.