Limited Time Offer! Free Covid-19 safety course with purchase of any Forklift or Aerial Lift Certification!
Access your free Covid-19 safety course in your members area once you have completed your purchase.

Reasons We Should All be Thankful for Forklifts
Posted by: admin on October 20, 2021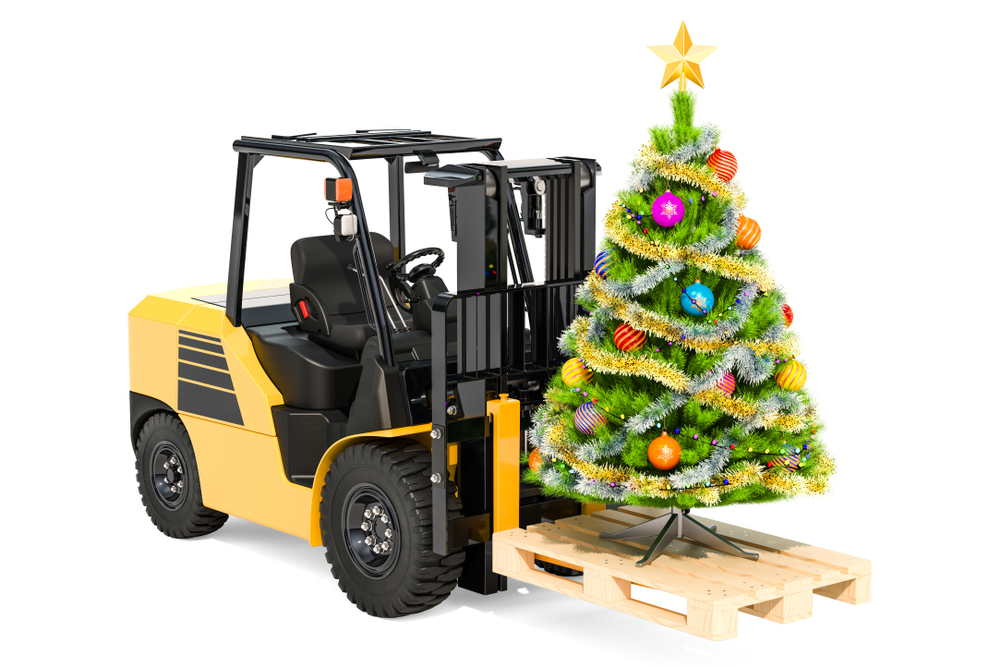 It's the most wonderful time of the year. As we gather with our loved ones to celebrate another holiday season, it's important to pay tribute to and be thankful for forklifts. They're truly the unsung heroes of the holidays. Essential to the warehouse fulfillment, logistics, and delivery process, forklifts are the reason so many of our annual traditions are possible. 
Thankful for Forklifts That Deliver Our Holiday Trees
There's nothing quite like the fresh scent of pine trees to fill our living rooms this time of year. The entire sensory experience – from the lights shining between the branches to the gifts ready to unwrap beneath the tree – is brought to you by forklifts. The delivery of fresh Christmas trees is one of the key reasons why we should be thankful for forklifts. 
We often don't consider the long journey fresh Christmas trees take to our living rooms. Each year, more than 30 million fresh trees are transported thousands of miles to grocery stores, hardware stores, and Christmas tree lots around the country. Christmas tree farmers rely on forklifts to carefully and quickly load their goods onto trucks for transportation near and far. Forklifts are used again to disperse trees from warehouses and into local stores. It's just one of the many ways that forklifts and the holiday season are connected.
The Impact on Gift Delivery
Just as elves load up Santa's sleigh, forklifts do the heavy lifting when it comes to delivering holiday gifts to people around the world. We should all be thankful for forklifts that move heavy pallets of goods and products within the warehouses where they originate. Forklifts move these orders onto trucks, where they're transported to local stores or are dispersed for delivery. International logistics would be impossible without the humble forklift, so as you unwrap your gifts this season, keep in mind the long chain of heavy lifting that led to such moments.
Essential for Harvest Time
The final months of the year are also prime harvest time. From oversized pumpkins to Christmas trees and our favorite holiday foods, forklifts help make the season feel fresh and bright. Consider your average Thanksgiving dinner menu; everything from the mashed potatoes to the cranberry sauce to the turkey itself had to be loaded from one place to another by a forklift. It's easy to lose sight of just how pervasive the use of these machines truly is, which is why it's so important to be thankful for forklifts all year long!

Forklift Safety Training and Certification, All Year Long
Forklifts aren't just useful during the holiday season, and neither is forklift safety training. Indeed, forklift operators – perhaps the individuals most thankful for forklifts – must be OSHA certified at any point they're considering using these machines. CertifyMe.net offers convenient, affordable forklift safety training to be completed at a time that works for your schedule. Just one hour of at-home learning can get you the certification you need to help bring the holiday season to those near and far. Get started now by clicking here or dialing 1-888-699-4800.
Welcome to CertifyMe.net
CertifyMe.net has offered online forklift certification since 1999. With Our Convenient online program. your employess can earn their certification in an hour or less.
Browse Online Certifications:
This low-cost program can be compeleted anytime, anywhere!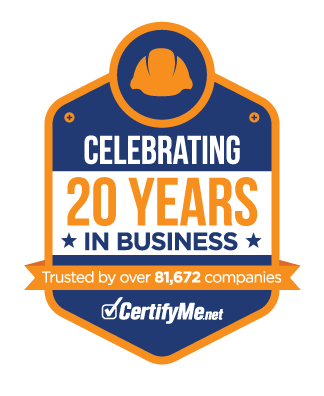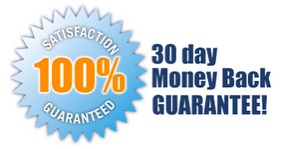 Connect with Us


Get Started Now By Registering Your Company For Free!
FREE 3 Year Renewals
Instant Access 24/7
Print Your Proof of Training
OSHA Accepted Nationwide
*If you are an individual not currently employed by a company use your personal name in
the 'Company Name' field.