Limited Time Offer! Free Covid-19 safety course with purchase of any Forklift or Aerial Lift Certification!
Access your free Covid-19 safety course in your members area once you have completed your purchase.

What Does a Warehouse Worker Do?
Posted by: admin on September 23, 2021
A warehouse associate is an entry-level warehouse worker who facilitates the delivery of products to businesses and consumers. The associate can work directly for a business or a third-party storage or shipping company. And he or she can play a key role in a business' success.  
The best warehouse associates are in high demand across the United States. But, with the right approach, you can identify top job candidates to fill warehouse associate roles Plus, you can verify that your warehouse workers possess OSHA-approved forklift certification, so they can complete myriad tasks with precision and care.  
What Does a Warehouse Associate Do?

Warehouse associates have a wide range of responsibilities, including:
Filling, packing, and shipping orders

Managing, organizing, and retrieving stock

Handling, tagging, and labeling merchandise

Identifying and reporting any damaged merchandise

Tracking and updating inventory
Regardless of task, warehouse associates must prioritize safety. That way, they can avoid forklift accidents and other issues that can otherwise lead to serious injury or death. 
What Are the Requirements to Become a Warehouse Associate?
Warehouse associate requirements vary based on the employer. In many instances, warehouse associates are required to have the following:
Valid driver's license

Previous experience working in a warehouse

Ability to work on their feet for up to eight hours 

Ability to carry loads up to 80 lbs.

Ability to work independently and as a member of a team

Willingness to learn and advance their skill set

Dedication to workplace safety
In addition, job candidates who hold forklift certification are often leading candidates for warehouse associate roles. These candidates know the ins and outs of safe forklift operation. As such, they understand how to properly use a forklift in a warehouse.
What Are the Most Important Warehouse Associate Skills?
Key skills to look for when considering warehouse associates include:
✓ Interpersonal and communication skills
✓ Problem-solving skills
✓ Organization and time management skills
Describe the skills you want to find in warehouse associates in your job descriptions. Then, you can give job candidates insights to help them decide if they have the skills required to become a vital contributor to your warehouse team.   
What Does the Future Hold for Warehouse Workers in the United States?
There is strong demand for warehouse workers across the United States. The U.S. Bureau of Labor Statistics (BLS) reports more than 1.4 million workers held jobs in the warehouse and storage industry in January 2021. As the national economy rebounds from the coronavirus (COVID-19) pandemic, demand for warehouse workers may rise accordingly. Thus, those who pursue warehouse jobs now may be well-equipped to enjoy rewarding work for many years to come.
How to Become a Warehouse Worker
To find great warehouse workers for your team, it pays to know what separates the best warehouse associates from their peers. 
There is no formula to become a warehouse worker. But, there are several things someone can do to put himself or herself in an excellent position to be considered for top warehouse jobs, such as:
1. Earn an Associate's Degree
Most warehouse worker jobs require only a high school diploma or GED. To stand out to prospective employers, an individual interested in warehouse worker jobs can earn an associate's degree in logistics. This lets this individual build critical skills that can help him or her land a warehouse worker job. The degree may even put this individual in position to secure a warehouse management or logistics role.
2. Update Your Resume
When someone applies for a warehouse role, he or she should highlight their highest level of education and relevant work experience and skills on their resume. This individual should review a job description and its requirements closely. Then, he or she can tailor their resume accordingly.
3. Explore Multiple Warehouse Roles
Those who are interested in warehouse associate jobs should pursue roles that align with their career aspirations. Submit a custom resume and cover letter for any warehouse job. They can even follow up with potential employers to find out if part- or full-time or temporary roles are available.
4. Complete Forklift Certification Training
Anyone who wants to become a warehouse associate can enroll in an OSHA-compliant forklift certification program. A forklift training class usually requires only about one hour to complete and provides insights into everything a warehouse associate needs to know about how to safely operate a lift. Upon completion, an individual will receive proof that verifies he or she can work as an OSHA-compliant forklift operator. Also, this individual can include their OSHA certification on their resume, which could help him or her stand out to potential employers.

Want to Add OSHA-Approved Forklift Operators to Your Warehouse Team?
CertifyMe.net Can Help! Your business wants skilled warehouse associates on staff. To achieve your goal, you can conduct an extensive search for quality warehouse associate candidates. Furthermore, you can use forklift certification training to stand out from other companies that want to hire warehouse workers. 
Businesses can offer online certification training for forklifts to any worker, at any time. The training is fast and simple to complete. And your company can offer it to job candidates who want to pursue warehouse associate roles. This can help your business attract top candidates for warehouse worker jobs and bolster your team.

For businesses who are ready to find talented warehouse workers, CertifyMe.net can help. We offer convenient and affordable OSHA-compliant forklift certification training to anyone interested in pursuing a warehouse job. For more information, please contact us online or call us today at 1-888-699-4800.
Welcome to CertifyMe.net
CertifyMe.net has offered online forklift certification since 1999. With Our Convenient online program. your employess can earn their certification in an hour or less.
Browse Online Certifications:
This low-cost program can be compeleted anytime, anywhere!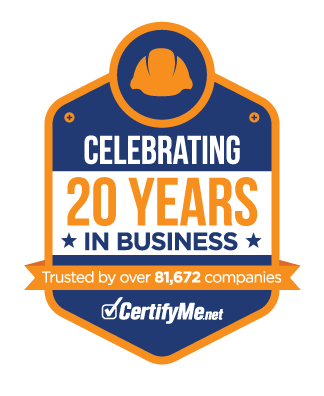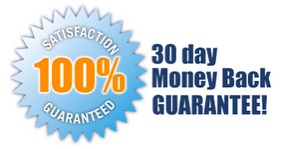 Connect with Us


Get Started Now By Registering Your Company For Free!
FREE 3 Year Renewals
Instant Access 24/7
Print Your Proof of Training
OSHA Accepted Nationwide
*If you are an individual not currently employed by a company use your personal name in
the 'Company Name' field.