Limited Time Offer! Free Covid-19 safety course with purchase of any Forklift or Aerial Lift Certification!
Access your free Covid-19 safety course in your members area once you have completed your purchase.

Blue Collar Jobs on the Rise
Posted by: admin on May 7, 2013
Blue Collar Jobs on the Rise
If you're listening, you've heard people talking about the state of employment – particularly after this past divisive election.  People who didn't have the opportunity to attend college or a trade school most often find themselves searching for work in 'blue collar' markets. Blue collar jobs can be anything from automotive mechanic jobs and construction jobs to mine jobs.  Forklift certification jobs – any job requiring forklift certification –  tend to fall under this umbrella. Most blue collar jobs pay by the hour and they can pay well – average pay for a construction worker is $44,000 a year and, if you own your own company, you can make much more. So when it comes right down to it, how can you secure an education that will change the future course of your life?
Trade Schools Offer Courses
Many people find themselves in blue collar positions because they typically require no formal higher education.  For positions that do require extensive training, like electricians or mechanics, trade schools offer an affordable way to obtain the education necessary to be successful.  Students are still able to apply and qualify for financial aid to attend trade school and some courses are offered in the evenings to accommodate schedules.
Trade school attendees don't have to be just out of high school – many trade school students looking for forklift certification and similar certificates are people who have families and are looking to further their careers. Potential students for forklift certification training courses include everyone from high school students to a father of three, looking to start over.
Other Requirements
Construction workers often typically work with hazardous or dangerous materials and OSHA may require a class.  While hazardous material certification only takes about 2 hours to complete, forklift certification requires other training including basic testing and a hands-on component that includes work with the machines.  Fall training and forklift inspection training is also required.
Most of the time, employers will offer any additional training for their workers at no-cost or at a reduced cost.  Unfortunately this isn't always the case. Employees who invest in the training will find that they are more likely to be hired by a company when the already possess the necessary safety or operational training – including forklift certification – for their job.
Further training should not be taken lightly by either the trainer or the trainee.  It is an important component to the operation of machinery and protects the employee, the business owner, and any bystander who could get injured near a job site.
Welcome to CertifyMe.net
CertifyMe.net has offered online forklift certification since 1999. With Our Convenient online program. your employess can earn their certification in an hour or less.
Browse Online Certifications:
This low-cost program can be compeleted anytime, anywhere!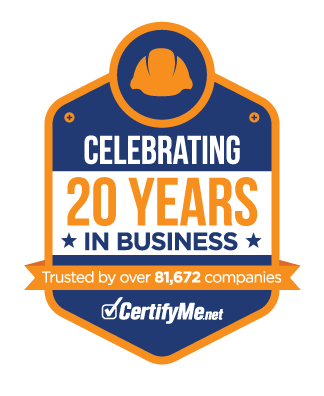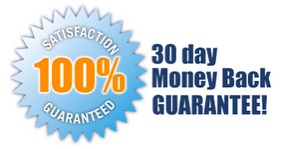 Connect with Us


Get Started Now By Registering Your Company For Free!
FREE 3 Year Renewals
Instant Access 24/7
Print Your Proof of Training
OSHA Accepted Nationwide
*If you are an individual not currently employed by a company use your personal name in
the 'Company Name' field.