Limited Time Offer! Free Covid-19 safety course with purchase of any Forklift or Aerial Lift Certification!
Access your free Covid-19 safety course in your members area once you have completed your purchase.

DIY Forklift Halloween Costume Ideas to Try
Posted by: admin on October 19, 2021
When it comes to Halloween, career-inspired costumes are a perennial favorite. This year, skip the nurse, police officer, and firefighter outfits and go for a forklift Halloween costume instead. Paying tribute to these incredible machines is sure to win you top honors in any costume contest. Try these DIY tips to create a memorable outfit:
The Key to a Successful Forklift Halloween Costume
1. The Humble Cardboard Box
Cardboard boxes are the epitome of a blank slate. They can be molded, folded, and painted to resemble practically anything you can imagine. For your forklift Halloween costume, look for a cardboard box that's large enough to fit around your torso or waist. A refrigerator box works perfectly, but any oversized box will do. You'll also want some extra cardboard on hand to create the tines of your forklift as well as the wheels. Use hot glue to attach the tines and wheels to the body of your forklift costume. 
Once you've got the cardboard pieces of your costume handy, grab some paint and get to work. Forklifts come in many shades and colors, but for maximum visual interest, we suggest going with a bright yellow for the body of the lift. If you really want to go above and beyond, attach a box to the tines of your forklift Halloween costume. Paint the tines black for maximum visual impact. It'll look like you're ready to move almost anything! 
2. Attaching the Costume 
After creating the perfect cardboard forklift Halloween costume, you'll want to attach it to a pair of suspenders. This will allow you to easily slip the cardboard suit on and off as needed. As for the rest of the costume, you may want to wear typical warehouse worker clothes like work boots, a safety vest, or a jumpsuit. If you want to blend in with your forklift creation, though, yellow leggings or tights are a good option. 
3. Top Things Off With a Hard Hat
It's impossible to wear a forklift Halloween costume without the necessary safety accessories. A hard hat is essential. You can don an actual hard hat or a costume version – both will convey the same commitment to forklift safety. Protective eyewear like goggles can also add to the overall look. 
It's easy to turn this unique outfit into a couple's costume, too. Dress your significant other up as a pallet ready to be scooped up, or as the construction worker who will operate the forklift. The possibilities are endless.

Forklift Safety Training and Certification
While OSHA regulations may not apply to those who don forklift Halloween costumes, actual warehouse workers must be in compliance before operating these powerful machines. After you've won the costume contest, consider educating yourself on forklift safety best practices. CertifyMe.net offers convenient, affordable certification opportunities for anyone eager to get behind the controls of a forklift. In under an hour, you can learn everything you need to know about the safe operation of these machines. Get started now by clicking here or dialing 1-888-699-4800.
Welcome to CertifyMe.net
CertifyMe.net has offered online forklift certification since 1999. With Our Convenient online program. your employess can earn their certification in an hour or less.
Browse Online Certifications:
This low-cost program can be compeleted anytime, anywhere!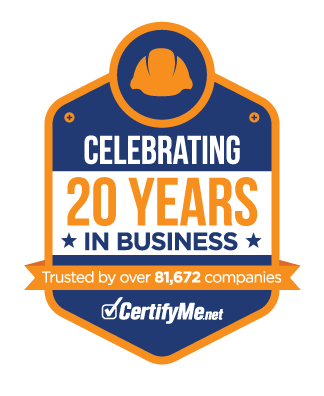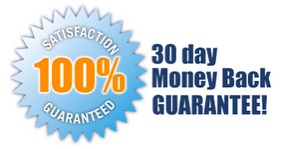 Connect with Us


Get Started Now By Registering Your Company For Free!
FREE 3 Year Renewals
Instant Access 24/7
Print Your Proof of Training
OSHA Accepted Nationwide
*If you are an individual not currently employed by a company use your personal name in
the 'Company Name' field.