Limited Time Offer! Free Covid-19 safety course with purchase of any Forklift or Aerial Lift Certification!
Access your free Covid-19 safety course in your members area once you have completed your purchase.

All About National Forklift Safety Day
Posted by: admin on May 10, 2022
Are you ready for National Forklift Safety Day? More importantly, are your forklift operators?
Wait…there's a National Forklift Safety Day?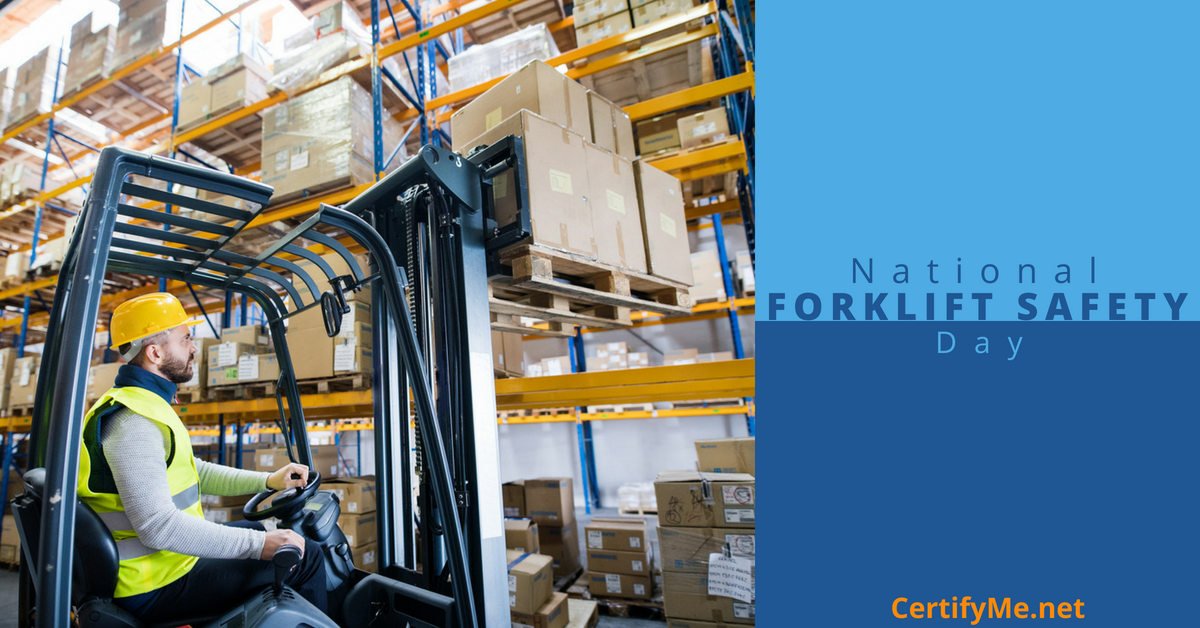 You bet! When is National Forklift Safety Day in 2022? CertifyMe.net's favorite holiday falls on Tuesday, June 14th. It's a great chance for your company to raise awareness on forklift safety, focus on ways to create an accident-free workplace, and look for different methods to improve on your existing safety program.
Thousands of forklift accidents occur annually, with dozens resulting in fatalities. This year's National Forklift Safety Day is the ninth annual recognition of this OSHA-oriented event, and CertifyMe.net is here to help your company acknowledge the day with some creative ideas to ensure everyone gets the message. 
National Forklift Safety Day brings together legislators, safety experts, manufacturing representatives, and other forklift industry luminaries with one common goal: to raise awareness about forklift safety. The event has grown since it began in 2014. Organizers expect National Forklift Safety Day to become even bigger in the future.
Obviously, CertifyMe.net takes forklift safety seriously. We've helped hundreds of companies ensure their employees are OSHA compliant. But more importantly, our safety training and certification programs give forklift drivers the skills and confidence to not just perform well on the job, but also in the safest manner possible. 
What can your organization do to mark this important safety event?

How to Recognize National Forklift Safety Day
National Forklift Safety Day is the perfect opportunity to stress the importance of best safety practices, and improve your company's existing safety protocols. CertifyMe.net is proud of our reputation for innovative, affordable, OSHA compliant forklift training and certification. 
If you're not sure about your forklift fleet's current compliance status, National Forklift Safety Day is the ideal time to review training logs and get everyone up to speed on the latest OSHA safety requirements!
Here are five things your company can schedule in and around June 14th to mark National Forklift Safety Day:
Hold internal safety seminars
This is a great chance to explain safety hazards, review workplace safety protocols, and stress the importance of OSHA compliance.
Highlight forklift maintenance
Have your forklift maintenance staff show other employees the different safety checks that go into a thorough, well-defined maintenance program. Forklift safety starts with a sensible maintenance schedule – so what better time to highlight this than during National Forklift Safety Day?
Check your renewal certification
June 14th is the perfect time to make sure all of your co-workers and other forklift employees have their OSHA credentials. If not, it's time to schedule renewal training. At CertifyMe.net, our 3-year renewal training is free for all of our customers!
Eliminate safety hazards
That blind corner in your warehouse. A slippery ramp. A dimly lit aisle. On National Forklift Safety Day, take concrete action to make meaningful change in your workplace. Have everyone take a survey on which potential safety issues should be addressed – then fix them!
Review your hazardous load policies
Hazardous loads are responsible for many accidents every day. Make sure your company knows exactly what makes us a hazardous load – and the most effective ways to safely and efficiently transport them.
Important Forklift Safety Tips to Remember
Here are three forklift safety tips to keep in mind – before, during, and after National Forklift Day!
Brake slowly

. If you jam your forklift's brakes too hard,

imbalanced loads can become falling hazards

. Plus, using a measured, even braking motion will allow your brakes to last longer.

Watch out for blind spots

. Blind spots are named that way for a reason – they're literally "hidden hazards" that aren't recognized until it's too late.

Keep a reasonable speed at all intersections

, areas with foot traffic, aisle corners, and other potential blind spots.

Keep your workspace clean

. We've already recognized the

importance of a clean warehouse

. But that principle applies to any type of work area with forklifts.

Construction sites

, docks, lumber yards, and more – regardless of your environment, try to keep your areas as clean and debris-free as possible.

Sign Up with CertifyMe.net, Where Every Day is Forklift Safety Day!
CertifyMe.net has six different OSHA safety training courses for anyone looking to operate a forklift. We have custom courses for indoor lifts, heavy terrain forklifts, pallet jacks, and more. What's more, you'll also enjoy free 3-year renewal training. On National Forklift Day 2022 – or any other day – CertifyMe.net is your one-stop shop for 100% OSHA compliance, and a safer workplace!
To learn more about our courses, check out our training kits here. You can also call our OSHA forklift safety experts directly at 1-888-699-4800. Thanks for stopping by our blog. What activities does your company have planned for National Forklift Safety Day 2022? Drop CertifyMe.net a line and let us know!
Welcome to CertifyMe.net
CertifyMe.net has offered online forklift certification since 1999. With Our Convenient online program. your employess can earn their certification in an hour or less.
Browse Online Certifications:
This low-cost program can be compeleted anytime, anywhere!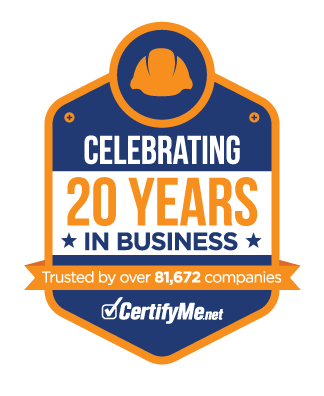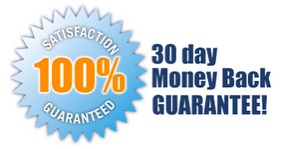 Connect with Us


Get Started Now By Registering Your Company For Free!
FREE 3 Year Renewals
Instant Access 24/7
Print Your Proof of Training
OSHA Accepted Nationwide
*If you are an individual not currently employed by a company use your personal name in
the 'Company Name' field.