Limited Time Offer! Free Covid-19 safety course with purchase of any Forklift or Aerial Lift Certification!
Access your free Covid-19 safety course in your members area once you have completed your purchase.

Essential Forklift Safety Features With Infographic
Posted by: admin on September 13, 2021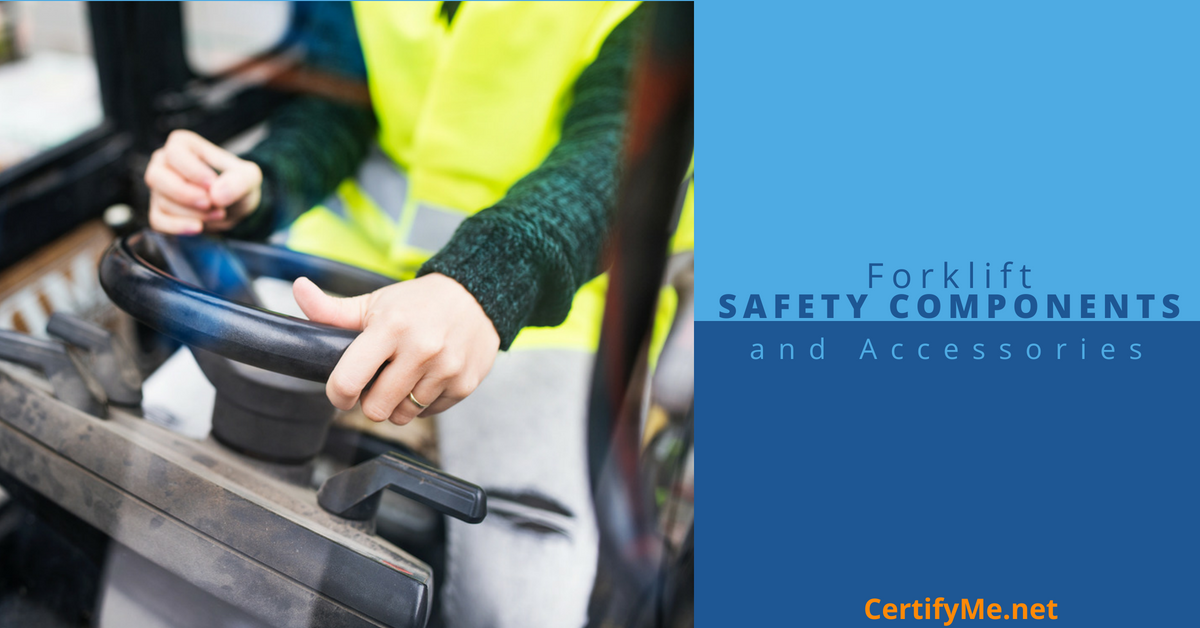 A safety-first approach is key for your company's forklift operators. Because, if your forklift operators put safety front and center, they can prevent accidents. These operators can also help your business avoid OSHA fines and penalties. 
Next to a safety-first approach, forklift safety equipment is crucial. With the proper equipment in place, your company can protect its workers against forklift accidents. Plus, your business will be well-equipped to optimize forklift safety. 
Forklift Safety Features and Equipment Your Business Needs
Here are vital forklift safety features and equipment:
Headlights

– Just like an automobile, a forklift needs headlights to navigate dimly lit areas and alert oncoming traffic. Some forklifts come with low beam and high beam settings.

Horn

– From hidden corners to sudden emergencies, a forklift's horn can provide an audio warning to

indicate that the machine is nearby

. 

Warning Lights

– Along with the horn and other audio indicators, warning lights provide visual indicators that a forklift is present. 

Cab Cover

– Driver protection is important, especially at construction sites and similar workplaces. Every standard forklift provides some sort of cab cover, although some

pallet jacks

and order pickers don't have a cover mechanism.

Seat Belts

–

OSHA does not require forklifts to have

seat belts

. However, it mandates that operators use seat belts if their forklifts are furnished. 

Signs – ​​Signs help operators navigate forklifts around entrances and exits areas, slow work zones, and other potentially hazardous work areas. They also offer visual aids to notify on-foot workers about work areas where forklifts are present. 
Fork-Mounted Brooms  – An operator can use a forklift broom to remove dust and debris from a work surface. To use the broom, an operator can mount it to their forklift and drive their lift to sweep up the surface.
Mirrors

– Mirrors can be installed on the walls of a workspace to provide forklift operators with greater visibility and can help them see around blind spots. 

Warehouse Column Guards

– Column guards can be installed in a warehouse to limit structural damage if a forklift operator inadvertently strikes a column. 

Reflectors and Paint – Reflectors and paint can warn forklift operators about :no drive" and "slow" zones in a workspace. 
Reflective Clothing  –  Workers can wear reflective clothing to ensure that forklift drivers will have no trouble seeing them.
Fork Tilt Warning Lights

–

These

specialized warning lights can be mounted in the operator control cabin and alert drivers when their forks aren't aligned. The forks are

among the most important parts on a forklift

, and tilt warning lights can prevent

damage to the forks caused by

product and cargo spills, pallet damage, and more.

Laser Visual Aids – These aids can be installed and activated on a forklift's lifting mechanism. They serve as guidance lasers that promote accurate loading and unloading. Plus, they can help prevent pallet and shelf damage.
Lockout Devices – Lockout devices are located in a forklift's cabin and key area. They restrict access to a lift and are ideal for use during lunch hours, shutdowns, and other situations.
LED Safety Lights and Headlights – When standard lights aren't visible enough, try an LED upgrade. LED lights can be installed directly in place of standard lights. They are some of the most popular forklift safety add-ons on the market today.
Blind Spot and Backup Cameras – Some standard lifts include blind spot and backup cameras. These devices can be mounted in the cabin control area, giving the driver an extra set of eyes that watch for hazards.
The aftermarket forklift safety product line is growing every day. Forklift safety devices continue to evolve. So you should keep an eye out for new forklift safety products. This ensures your business can provide its workers with everything they need to guard against accidents and comply with OSHA mandates. 
Consider your forklift safety requirements and the dangers associated with your workplace as well. From here, you can identify the ideal forklift safety products. 
Why Your Business Needs to Invest in the Best Forklift Safety Features, Equipment, and Training
OSHA-approved forklift certification training provides your workers with insights into forklift safety features and equipment. The training ensures that your workers can use safety equipment for forklifts properly. 
Powered industrial trucks (the term OSHA uses to classify forklifts) are involved with many accidents each year, some resulting in injuries and fatalities. Browse through OSHA's accident database, and it's not hard to find serious forklift accidents. On a yearly basis, powered industrial truck incidents always rank near the top of the most common industrial accidents in the United States.
OSHA requires any worker who uses a forklift at a jobsite to receive certification training. It is an employer's responsibility to provide this training. 
Without sound forklift safety training in place, accidents are bound to increase. That's the primary reason OSHA has created guidelines and safety regulations for every U.S. workplace.
What Does OSHA-Approved Forklift Safety Certification Training Offer?
OSHA's training recommendations are designed to give every forklift operator the skills, knowledge, and safety awareness to properly drive a forklift without an accident. And your business can provide certification training that teaches your workers how to use forklift safety equipment. The training ensures that your employees will understand the ins and outs of forklift safety features. As a result, your workers can get the most value out of a forklift and lower the risk of lift accidents, injuries and fatalities. 
Teaching your workers about forklift safety can deliver long-lasting benefits for your business and its employees. Forklift safety training ensures that your employees can operate and maintain their machinery in accordance with OSHA standards. At the same time, the training can help your forklift operators become more productive and efficient than ever before.

Also, OSHA-compliant training emphasizes the human factor relative to forklift operation and maintenance. To avoid accidents and injuries on the job, a safety-first mindset is essential. Safe forklift operation is the product of many factors:
Sound driving techniques

Thorough knowledge of OSHA safety recommendations

Awareness of your surroundings

Avoiding obvious hazards

A teamwork mentality, which helps keep everyone on the same page, safety-wise

Proper maintenance techniques

And many more
Notice what all those factors have in common? They're all related to the driver and supporting staff (including maintenance personnel). Clearly, the human factor can't be overlooked when it comes to forklift safety.

Want to Teach Your Workers About Forklift Safety Features? Partner with CertifyMe.net
From proper safety guidance from OSHA to helpful components, safe forklift driving is a combination of smart, common-sense action and safety-first forklift driving aids and other accessories. One without the other could spell disaster; even if you're the most careful driver around, not having the proper forklift safety components installed increases the chances of an accident.

The same holds true on the other side of the coin – even if a forklift is equipped with the latest and greatest safety components, a careless forklift driver will cause safety hazards.

That's why the OSHA training experts at CertifyMe.net strive for a well-balanced approach to forklift safety. It helps to have the most advanced safety accessories for any forklift, combined with no-nonsense, accessible forklift training. In just five easy steps, your employees can complete our OSHA forklift certification program. We have a great selection of courses, each made for custom instruction and affordable compliance.
Check out our complete course lineup. With our training and the right forklift safety accessories, you'll be in a great position to prevent lift accidents at any worksite (warehouse, shipyard, dock, distribution center, etc.), now and in the future.

Welcome to CertifyMe.net
CertifyMe.net has offered online forklift certification since 1999. With Our Convenient online program. your employess can earn their certification in an hour or less.
Browse Online Certifications:
This low-cost program can be compeleted anytime, anywhere!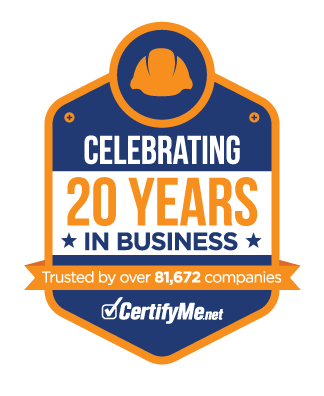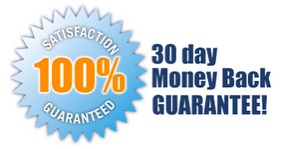 Connect with Us


Get Started Now By Registering Your Company For Free!
FREE 3 Year Renewals
Instant Access 24/7
Print Your Proof of Training
OSHA Accepted Nationwide
*If you are an individual not currently employed by a company use your personal name in
the 'Company Name' field.