Limited Time Offer! Free Covid-19 safety course with purchase of any Forklift or Aerial Lift Certification!
Access your free Covid-19 safety course in your members area once you have completed your purchase.

Tips for How to Drive a Forklift
Posted by: admin on August 31, 2022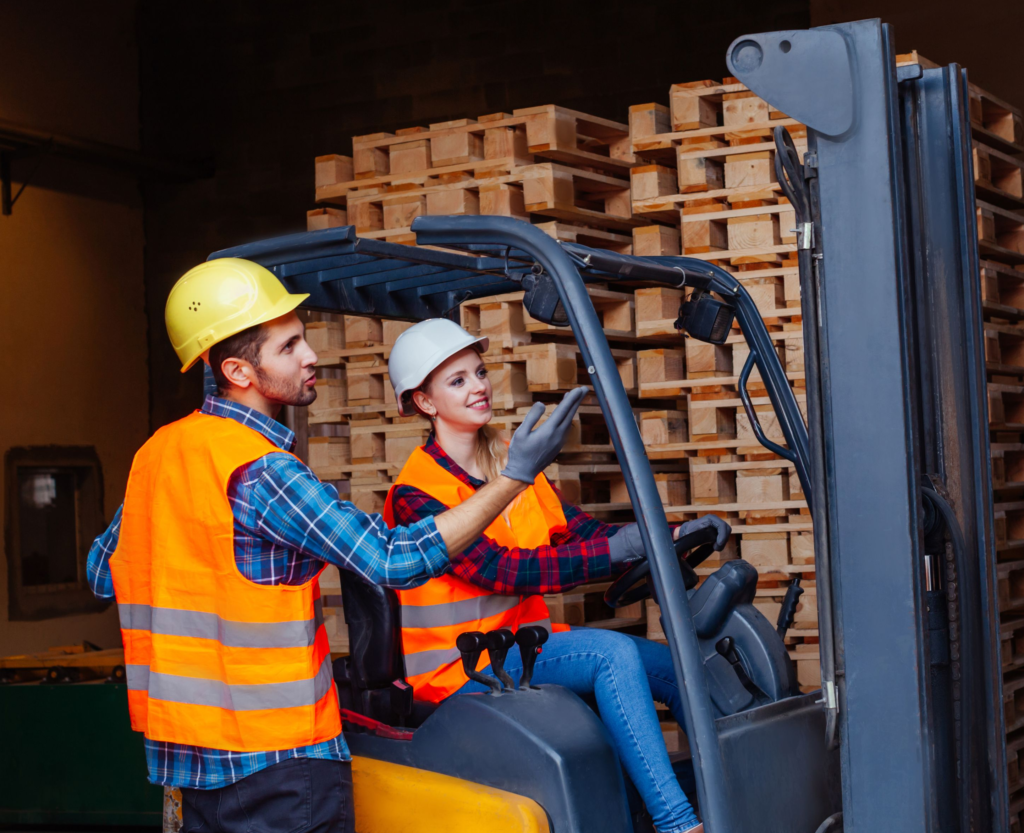 The term forklift is used to refer to a range of material-moving equipment. Most of the time, though, we use the word to describe fork trucks. It takes a great deal of practice and training to learn how to drive a forklift safely. Rear steering, a mast obstructing the driver's view, and numerous controls can be intimidating for new operators, especially when working in the tight spaces of a warehouse. Ensuring that the various components of the lift are working correctly is among the most important part of using these powerful machines. While forklift classes are recommended for those learning to use forklifts for the first time, reading up on best practices can help new lift operators prepare.
How to Operate a Forklift
Basic forklift operation starts with a thorough pre-operational inspection. Once completed, climb aboard to begin basic maneuvers. To move forward, depress the brake pedal on the left and release the emergency brake. Use the shifter to change directions, but keep your foot on the brake pedal while doing so. Once you're ready to get moving, press on the accelerator pedal. Be sure to honk your horn when traveling through busy areas. Like in a car, you'll turn the steering wheel in the direction you want to travel.

Once you're ready to load your forklift, raise the forks to match the height of the pallet you want to move. Drive forward until the forks are completely inserted into the pallet. Lift the load about two to four inches off the ground, then tilt the mast back until the pallet is stable. Forklift operation is as simple as that – but of course can become more complicated as you advance through basic skills.
To unload, position the mast vertically. Otherwise, you risk lifting or setting down your load crooked. Raise the load about six inches from the area where you want to drop it. Then drive the forklift forward until your load is positioned right above where you're dropping it. Press the brake, shift into neutral, and apply the parking brake. Lower your forks until the load is set down, then back straight out to remove the tines.
When you're done using your forklift for the day, find a clear area in which to park. Lower the fork so the tines are touching the ground. Turn the key to power down the lift. Once the forklift is completely shut down, you can exit the vehicle.
Tips for Operating a Forklift 
If you're hoping to avoid injuries while learning how to drive a forklift, you'll want to be sure to always maintain 360 degrees of visibility. Should a load restrict your view, operate the lift in reverse. This will help you spot pedestrians and avoid many of the most common types of forklift accidents. 
Proper attire is also advised for forklift operators. The right PPE can make all the difference in terms of safety. Before you begin working, put on safety shoes, a hard hat, and a high-visibility jacket. Be sure to tuck away loose clothing, too, as it can get caught in the forklift. 
Forklift Operation FAQs
Is Driving a Forklift Easy?
If you can drive a car, learning to drive a forklift will come naturally. While there are some important differences, many of the same principles of driving a vehicle apply to forklift operation. As long as you keep these key differences in mind, you'll have no problem learning how to drive a forklift. Earning your forklift certification can help boost your confidence behind the wheel.
How Do You Use a Forklift for the First Time?
The first time you use a forklift, it's important to undergo comprehensive training. Simply climbing aboard a lift with no experience or education is a recipe for workplace accidents and injuries. Driving a forklift should only happen once you've completed training and have earned your certification. 
For your first time operating a forklift, it's a good idea to have someone trained and experienced guide you through the motions. Start with a pre-operation check of the equipment, then climb aboard to get started. Keep in mind that forklift driving isn't a race – slow and steady will keep you productive and safe.
How Should You Normally Use a Forklift?
Once you've gotten some experience under your belt, there are a few things you should do each time before operating a forklift. For starters, it's important to do a thorough pre-operation check of your equipment to ensure everything is working as it should. When using a sit-down forklift, always be sure to buckle your seatbelt once you begin working. Always drive unloaded forks with the forks downgrade. To avoid tip-overs, never turn while driving up or down a grade. 
This advice is really just the tip of the iceberg. As you get more experienced driving a forklift, many of the industry best practices will become second nature. 
How Can a Forklift Drive Sideways?
Most forklift models move forwards and backward like a car. Some multidirectional forklifts can move in all four directions, though. You'll want to confirm that the forklift you're driving has such capabilities before attempting to move sideways, though. Without a thorough understanding of how the forklift works, you could find yourself involved in an accident.
What are the Third Pedals on a Forklift For?
When learning how to drive a forklift, you'll notice that there are three pedals to use. The gas and brake are easily recognizable, but the third pedal leaves some people confused. This pedal is the inching brake. It allows for more precise control of speed without impacting the way the lift drives.  

Learn How to Operate a Forklift Today
If you're eager to learn how to operate a forklift, you'll want to sign up for CertifyMe's online certification training. Our convenient online courses cover the fundamentals of forklift operation, including sit-down forklift controls, standup lift controls, forklift pedals, and advanced safety concepts. What's more, you'll be treated to a lifetime of free license renewals. Whether you're a new forklift operator looking to add certification to your resume or a manager hoping to get your entire team up to OSHA standards, CertifyMe.net has the resources you need. To learn more, reach out online or give us a call at 1-888-699-4800.
Welcome to CertifyMe.net
CertifyMe.net has offered online forklift certification since 1999. With Our Convenient online program. your employess can earn their certification in an hour or less.
Browse Online Certifications:
This low-cost program can be compeleted anytime, anywhere!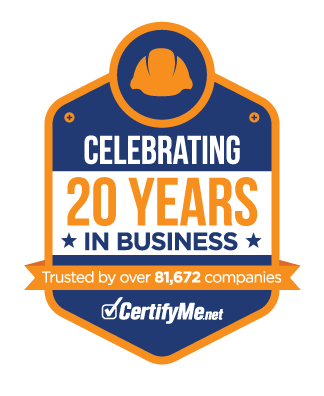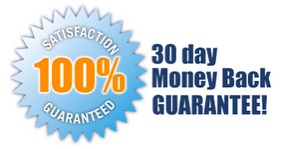 Connect with Us


Get Started Now By Registering Your Company For Free!
FREE 3 Year Renewals
Instant Access 24/7
Print Your Proof of Training
OSHA Accepted Nationwide
*If you are an individual not currently employed by a company use your personal name in
the 'Company Name' field.