Counterbalance Forklifts – Everything You Need to Know
Visit your local big-box superstore like Costco's, Sam's Club, Lowe's or Home Depot, and it's hard not to notice all those forklifts. They're in the aisles, out in the lumber yard, moving this, moving that. These powered industrial trucks are known as counterbalance forklifts. They're the most common type of cargo transport truck in stores, but they're also popular in warehouses and distribution centers, too.
What is a Counterbalance Forklift?
Most warehouses in the United States use counterbalance forklifts to move products, manage inventory, and improve efficiency for all sorts of cargo-related tasks. Counterbalance forklifts are one of the most popular types of powered industrial trucks used today, and the U.S. Occupational Safety & Health Administration (OSHA) requires counterbalance forklift training for any operator using this type of lift.
Why is this type of lift called a counterbalance forklift?
Typical forklift configuration. Like most other lifts, a counterbalance forklift has a pair of forks in front of the vehicle.
Rear weight. In order to "counterbalance" a heavy front load, this type of lift has significant weight toward the rear of the vehicle; this promotes overall stability, even during transport.
Counterbalance stability. Counterbalance forklifts are designed to remain stable with and without loads, making them one of the most common kinds of powered industrial trucks in use today.
Despite this type of design, counterbalance forklifts aren't immune to accidents. According to the U.S. Occupational Safety and Health Administration (OSHA), the counterbalance load distribution are involved in falling load accidents more frequently than other types of powered industrial trucks.
OSHA Classification
OSHA has designated counterbalance forklifts across four different categories:
Class I: Electric Motor Rider Trucks
Class III: Electric Motor Hand Trucks or Hand/Rider Trucks
Class IV: Internal Combustion Engine Trucks (Solid/Cushion Tires)
Class V: Internal Combustion Engine Trucks (Pneumatic Tires)
Since counterbalance forklifts are one of the most widely-used types of powered vehicles in the workplace, they fall under typical OSHA training guidelines.
Every counterbalance forklift in operation requires a fully trained operator. Is your counterbalance forklift fleet fully trained to the latest standards? If not, CertifyMe can help. We can get any forklift operator a counterbalance forklift certificate – or your entire fleet, if required!
Counterbalance Forklift Training FAQs
Here are some of the most frequently asked questions (FAQs) we get on counterbalance forklifts:
How long does a counterbalance forklift license last? Once your driver has completed a CertifyMe OSHA training course, the training is valid for 3 years.
What happens after 3 years? Once the training has lapsed, CertifyMe offers free 3-year renewal certificates. Simply login with your account to print out an updated counterbalance forklift certificate!
How can I get OSHA-compliant guidance from my entire counterbalance fleet? Our Train the Trainer program allows your in-house employees to become a certified counterbalance forklift trainer. This type of OSHA training is ideal for shift supervisors, foreman and jobsite leads.
Benefits of Getting Counterbalance Forklift License
If you want to operate a counterbalance forklift, you need to get a forklift license. CertifyMe.net can help you gain OSHA compliance. Once you have your forklift counterbalance license, you're able to operate this type of forklift for any U.S. employers. And you'll also enjoy better job prospects as well, since companies want to best qualified job candidates.
Here are the forklift training packages we offer, which include counterbalance forklift training:
Warehouse Forklifts
Pallet Jacks and Order Pickers
Rough Terrain Forklifts (RTFLs)
Qualified Trainer/Evaluator Certification
Check out our courses and pricing page to get started today!
CertifyMe: The Only Counterbalance Forklift Training You'll Need
Make sure all your drivers have a counterbalance forklift certificate – call CertifyMe today at 888-699-4800. You can also visit our contact page for other ways to connect with our OSHA counterbalance forklift training experts. Don't delay with your counterbalance forklift training – get certified today. It's the best thing you can do for overall workplace safety, along with your own career path. Thanks for visiting CertifyMe!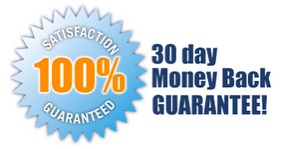 5 EASY STEPS!
Follow step-by-step instructions to get OSHA compliant!
This low-cost program can be completed anytime, anywhere!

Get Started Now By Registering Your Company For Free!
FREE 3 Year Renewals
Instant Access 24/7
Print Your Proof of Training
OSHA Accepted Nationwide
*If you are an individual not currently employed by a company use your personal name in
the 'Company Name' field.