Limited Time Offer! Free Covid-19 safety course with purchase of any Forklift or Aerial Lift Certification!
Access your free Covid-19 safety course in your members area once you have completed your purchase.

Drive a Counterbalance Forklift Safely
Discover How Your Workers Can Use a Counterbalance Forklift to Help Your Company Become More Productive and Efficient Than Ever Before.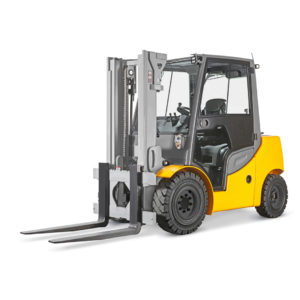 Visit a big-box superstores like Costco's, Sam's Club, Lowe's, or Home Depot, and you're likely to find many different types of forklifts. In fact, you may see forklifts in aisles, lumberyards, and other locations. And, operators can use these lifts to move a wide range of items. 
Oftentimes, big-box superstores use counterbalance forklifts. In addition to being used at these stores, counterbalance lifts are also popular options at warehouses and distribution centers. Now, let's look at counterbalance lifts in detail. 
What Is a Counterbalance Forklift?
Counterbalance forklifts are among the most common powered industrial trucks used today. Many warehouses use counterbalance forklifts for cargo-related tasks, including moving products and managing inventory. 
A counterbalance forklift can be used indoors and outdoors but tends to perform best on smooth surfaces. In addition, three- and four-wheel counterbalance lifts are available. 

How Does a Counterbalance Forklift Differ from Other Types of Lifts?
Like most other lifts, a counterbalance forklift has a pair of forks in front of the vehicle. But, to "counterbalance" a heavy front load, a counterbalance truck has significant weight at the rear. This promotes overall stability, even during transport.
Counterbalance forklifts are designed to remain stable with and without loads. As such, they are popular powered industrial trucks for businesses in a variety of industries.
Despite its design, counterbalance lift operators aren't immune to accidents. OSHA points out uneven counterbalance lift load distribution is a leading cause of falling load accidents.
When it comes to operating a counterbalance lift, safety is crucial. With proper training, an operator can drive this type of lift without endangering others. 
How to Drive a Counterbalance Truck 
A counterbalance forklift operates like a seesaw. The lift has a fulcrum (front axle) and two resistances: a counterweight on the back and a load on its forks.
With a counterbalance lift, the fulcrum serves as its central pivot point. The front axle promotes the balance between the lift's counterweight and load.
A counterbalance lift's counterweight must provide more force than the load. Otherwise, the load can be too much for the lift to handle and result in a tip-over.
Counterbalance Forklift Certification Needs
OSHA requires counterbalance forklift training for any operator using this type of lift. It has designated training for counterbalance forklifts across four different categories:
Class I: Electric Motor Rider Trucks
Class III: Electric Motor Hand Trucks or Hand/Rider Trucks
Class IV: Internal Combustion Engine Trucks (Solid/Cushion Tires)
Class V: Internal Combustion Engine Trucks (Pneumatic Tires)
An OSHA-approved counterbalance forklift certification training program can teach workers about proper lift operation and maintenance. It can provide workers with insights into the ramifications of operating a counterbalance lift without a license, too. 
Benefits of Requiring Your Workers to Get a Counterbalance Forklift License
Providing counterbalance forklift training can be a win-win for your business and its workforce. It enables your company to teach its workers about counterbalance lift safety. That way, your business can limit the risk of lift accidents, injuries, and fatalities. At the same time, you can offer counterbalance lift training that ensures all of your workers can legally operate this type of truck. The result: your business can comply with OSHA requirements, and your employees are well-equipped to use a counterbalance lift and contribute to your company's success. 
Consequences of Not Certifying Employees to Drive a Counterbalance Lift
Failure to provide OSHA-compliant counterbalance forklift training can be costly to your business and its employees. 
Your business is required to provide any worker who uses a counterbalance lift with OSHA-approved training. However, if your business ignores this OSHA requirement, it can receive fines and penalties. Even worse, your company can inadvertently cause forklift accidents, injuries, and fatalities. 
Remember, operating a counterbalance lift can be difficult, regardless of a driver's experience. If a worker lacks sufficient training, he or she is ill-equipped to operate this machine safely. Yet, if the worker tries to carry a heavy load using a counterbalance lift, a tip-over can occur. This can result in severe damage to the lift. It can also put the lift operator and others at risk of serious injury or death.

Counterbalance Forklift Training FAQs
A counterbalance forklift should only be used by a trained and certified operator. Are your company's counterbalance lift operators trained to the latest OSHA standards? If not, CertifyMe.net can help. We can help any forklift operator earn a counterbalance forklift certificate – or your entire fleet, if required!
In addition to helping your workers become OSHA-approved counterbalance lift operators, we want to teach you as much as possible about certification training. Here are some of the most frequently asked questions (FAQs) we get on counterbalance forklifts:
Q: Is counterbalance forklift training necessary?
A: Counterbalance forklift training is a must for any company that requires its workers to use this type of lift. The training is mandatory under OSHA guidelines. Plus, the training teaches workers how to use a counterbalance lift to maximize workplace safety, productivity, and efficiency. 
Q: Can anyone earn counterbalance lift certification? 
A: Absolutely! Counterbalance lift certification training is designed for workers of all skill and experience levels. Anyone can enroll in certification training at their convenience and use it to become an OSHA-approved counterbalance lift operator. 
Q: How much does counterbalance lift certification training cost? 
A: CertifyMe.net offers a counterbalance lift certification program for $59.95 per operator. The program teaches students about all aspects of counterbalance lift safety. Also, the program can be completed online via smartphone, tablet, or computer. In many instances, students can even complete our program in as little as one hour. 
Q: How long does a counterbalance forklift license last? 
A: Once your driver has completed a CertifyMe.net OSHA training course, he or she receives a forklift license that remains valid for three years.
Q: What happens after three years? 
A: Once an operator's license has lapsed, CertifyMe offers free three-year renewal certificates. You can provide our renewal training to any operator, at any time. An operator only needs to login to complete our renewal training coursework. After this operator finishes our renewal training, he or she can print out their updated counterbalance lift certificate!
Q: How can I ensure that my entire team is OSHA-compliant?
A: Our Train the Trainer program allows an in-house employee to become a certified counterbalance forklift trainer. This type of OSHA training is ideal for shift supervisors and other experienced counterbalance lift operators.
Q: What counterbalance lift certification training options are available? 
A: Here are the forklift training packages we offer, which include counterbalance forklift training:
Warehouse Forklifts

Pallet Jacks and Order Pickers

Rough Terrain Forklifts (RTFLs)

Qualified Trainer/Evaluator Certification
Check out our courses and pricing page or click below to get started today!

CertifyMe.net: The Only Counterbalance Forklift Certification Training You Business Will Ever Need
CertifyMe.net can ensure that all of your workers have a valid counterbalance forklift certificate. For more information about our counterbalance lift certification training program, call us today at 888-699-4800. You can also visit our contact page to connect with our OSHA counterbalance forklift training experts. Don't delay with your counterbalance lift training – get your workers certified today.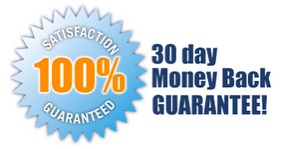 5 EASY STEPS!
Follow step-by-step instructions to get OSHA compliant!
This low-cost program can be completed anytime, anywhere!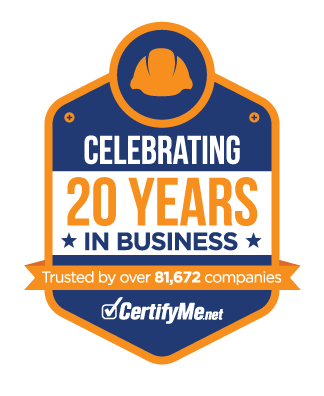 Get Started Now By Registering Your Company For Free!
FREE 3 Year Renewals
Instant Access 24/7
Print Your Proof of Training
OSHA Accepted Nationwide
*If you are an individual not currently employed by a company use your personal name in
the 'Company Name' field.