Limited Time Offer! Free Covid-19 safety course with purchase of any Forklift or Aerial Lift Certification!
Access your free Covid-19 safety course in your members area once you have completed your purchase.

When to Repair or Replace Your Forklift
Posted by: admin on October 21, 2014
Forklifts are important machines in many work environments. They perform a variety of jobs that can make a warehouse or other job site more efficient and productive. Yet, they also cost a lot to buy and maintain, and most don't have a very long service life. That's why the decision to repair or replace a forklift is so important.
Most of the time, it is more cost-effective to repair rather than replace. But sooner or later trucks will wear out. That's when forklift replacement becomes a safety issue as well as an economic one.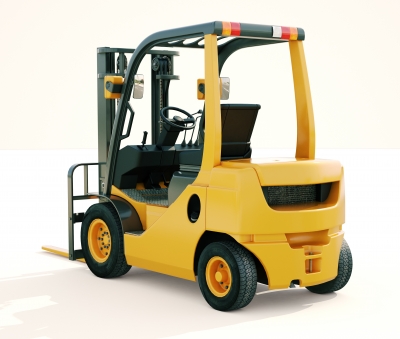 Forklift Replacement: The Lifespan of the Truck
The average lifespan of a forklift is around 10,000 to 12,000 hours. This comes to about seven years of daily use. Some high-end forklifts have a lifespan of 20,000 hours or more. Many factors can affect how long a truck lasts before needing forklift replacement. These include:
Type of forklift.Electric forklifts tend to last longer than those powered by gas, diesel, or propane. They have fewer moving parts to wear out and need fewer repairs.
Work application. Forklifts used in rough terrain or harsh environments are exposed to more wear and tear. This results in a shorter lifespan. Frequent accidents can also cause excess wear, which can shorten the life of a truck.
The average use of a forklift is around 2,000 hours per year. More use than that will require more frequent maintenance and repairs. Forklifts that work longer shifts will wear out sooner.
This is the biggest factor for the lifespan of a forklift. Nothing will extend the life of a truck more than regular scheduled maintenance.
It would seem the best time to replace a forklift is when it reaches the end of its operational life. But this isn't always the case.
Planned Forklift Replacement
Forklifts actually have two types of lifespans – economic and useful. The useful life is the amount of time the forklift can still do the job. It ends when no amount of repairs can keep it going. The economic life is the time for which it makes economic sense to maintain the forklift. This ends when it costs more to repair the forklift than to purchase a new one.
If an old truck is in good condition and can likely provide two or three more years of use, repairing it may be the better option. After a certain point, older machines will start having performance problems, higher operating costs, and other expenses.
Many companies use planned forklift replacement.  This involves replacing a truck when it reaches a certain age, regardless of its condition.  This approach takes the guesswork out of repair versus forklift replacement decisions. It makes it easier to budget for the cost of buying or leasing a new truck. It also improves performance and safety by having new and efficient forklifts. The downside to this approach is that you may get rid of trucks that still have several years of service life left in them.
Forklift Replacement Parts
As mentioned, timely maintenance will help ensure your forklifts have a long service life. Using forklift replacement parts can also help. Parts most often replaced tend to be engine components. For example, oil and air filters, chains, and spark plugs. Other parts can be replaced as well, ranging from driver seats to tires, forks, batteries, and more.
Forklift Replacement Seats
One common forklift replacement part is the driver's seat. When seats get worn out they become uncomfortable to the driver. This can cause distractions that lead to accidents. Forklift seats are hard to repair unless the damage is minor. Forklift replacement seats are often the better choice because they improve productivity and safety. Some forklift replacement seats come with built-in safety switches to make sure drivers put on their seat belts before starting a job.
Forklift Wheel Replacement
Worn forklift wheels and tires present a real safety hazard. They should always be replaced rather than repaired. It's time for forklift wheel replacement when you spot any of these signs:
Less than an inch from the lettering on the tires to the top of the tires
When the tire is worn down to the safety line
The tire has damage in the form of chunking, tearing or cracking
Flat spots on the tire
There are different types of forklift tires. When making a forklift wheel replacement, be sure to get the correct type for your truck. Never have different types of tires on a forklift.
Forklift Repairs
Forklift repairs are easier and less costly when they are performed as soon as the damage is noticed. The best way to do that is with daily inspections.
When checking the forks, if you see any of these signs, they need to be repaired or replaced:
Surface cracks.
The blade or shank isn't straight.
The fork angle from the blade to the shank is not straight.
There is a difference in height.
The positioning lock isn't in working order.
The fork blade shows signs of wear.
There is wear on the fork hooks.
The fork marking is not readable.
Look for these signs when inspecting the safety attachments:
Seat belts and similar restraints are torn.
Horns and backup alarms do not sound when the forklift moves/reverses.
The fire extinguisher has expired—the seal on the neck has weakened.
Warning lights do not flash.
Directional signals and brake lights do not light up.
Mirrors are broken.
Look for these signs when inspecting hoses that need repair:
Abrasions; blisters; nicks; cracks; cuts; hardness, or color changes.
Leaks—look for puddles of fluid around the equipment, low fluid levels in the reservoir, or greasy/dirty hoses.
Contact with other hoses or metal parts.
Close proximity to a high heat source.
Twisting or kinking–make sure there is enough slack to allow for length changes under pressure.
During the tank inspection:
Make sure the fuel tank is not dented in any area.
Make sure the fuel tank is secure, the valve open, and check the fuel level.
Check the hydraulic tank's oil level and for any leaks.
Additional areas to inspect on a forklift before operating include:
The air cleaner indicator—clean or change it as needed.
The radiator's coolant levels and for leaks.
Make sure the overhead guard isn't damaged.
Once you've finished performing these maintenance checks, you may wonder if they are truly worth it. Here are a few of the many benefits you can experience with preventative maintenance:
Efficient production.
Improved use of in-shop maintenance personnel with less emergency work.
Increased control of spare parts inventory and reduced parts usage.
Less downtime with equipment that is being repaired with scheduled inspections.
Increased life expectancy of forklifts and other equipment.
Fewer costs given to premature purchases of new equipment.
Reduced repair costs from less frequent equipment breakdowns.
Your sound judgment combined with regular checks will ultimately determine when your forklift needs to be repaired and replaced. Hopefully this blog points you in the right direction! Safety is related to proper forklift maintenance – in fact, they often go hand in hand. CertifyMe.net offers outstanding training for all skill levels of forklift operators. Our training modules feature a 100% pass rate and have been used by many well-known companies, including Harley-Davidson, Jenny Craig, Siemens, Fuji Film and others.
To speak with a CM training specialist, please call (888) 699-4800. Our contact page also has valuable information for anyone looking to become OSHA-certified today.
Welcome to CertifyMe.net
CertifyMe.net has offered online forklift certification since 1999. With Our Convenient online program. your employess can earn their certification in an hour or less.
Browse Online Certifications:
This low-cost program can be compeleted anytime, anywhere!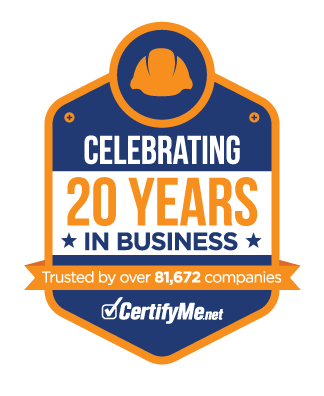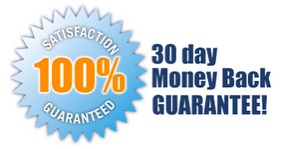 Connect with Us


Get Started Now By Registering Your Company For Free!
FREE 3 Year Renewals
Instant Access 24/7
Print Your Proof of Training
OSHA Accepted Nationwide
*If you are an individual not currently employed by a company use your personal name in
the 'Company Name' field.