Orlando Forklift Certification – Start Training Today!
Orlando is a central Floridian city and home to the famous Walt Disney World, with multiple theme parks including Magic Kingdom, Epcot, Animal Kingdom, and a water park. There is also Universal Orlando, which is comprised of Universal Studios and Islands of Adventure Walt Disney World employs thousands of workers, from backstage technicians to costumed characters. But the most vital and often unseen components that keep Disney and all its parks running safely and efficiently are large equipment operators.
Every employer in the Orlando area is required by OSHA to provide forklift certification in Orlando – no questions asked. It's illegal to have anyone operate a powered industrial truck without proper training. CertifyMe.net offers a full selection of training for forklift certification in Orlando.
Don't take chances with safety, or heavy fines and penalties – sign up for Orlando forklift certification today!

Why Complete Orlando Forklift Certification?
Employees with a forklift certification in Orlando are much more likely to be hired than untrained workers. OSHA cracks down on workplaces that have uncertified operators because this negligence to proper education is what leads to injuries and fatalities.
With forklift certification in Orlando, everyone wins: employees, employers, safety coordinators, and more! With CertifyMe.net, OSHA compliance is easier and more affordable than you think!
Forklift Certification in Orlando
The top industries in Orlando include manufacturing, technology, motion picture and television production, and aviation and aerospace. All of these industries require the expertise of trained operators who have an Orlando forklift certification.
Since forklift training benefits both you and employees, don't delay on getting your forklift certification in Orlando. Simply sign up and we'll help get your forklift safety training program up and running!
If you're an employer in any of the industries that hires forklift operators, the only way you can truly ensure the safety of your workplace and protect employees and nearby pedestrians is to get all of your operators trained, with an Orlando forklift certification. You will be protected from OSHA fines as well, in addition to potential legalities if any accidents occur involving untrained workers.
What Are the Requirements for Orlando Forklift Certification?
According to OSHA, employers must ensure all operators are qualified and competent to operate forklifts through the successful completion of training and evaluation of skills. This means that it is the employer's responsibility to get the training for employees.
If you want to certify to operate forklifts in your workplace and get forklift certification in Orlando, sign up today. Your employees will be equipped with the tools and knowledge you need to prevent accidents, and you'll also be protected in the event of an OSHA audit or investigation.
Employers must provide their employees with the following training components to meet the requirements for Orlando forklift certification:
Formal training

Practice instruction

Skills evaluation
Topics required to qualify for forklift certification in Orlando include:
Operational instruction

Vehicle stability and capacity

Maneuvering

Load handling

Hazard recognition and avoidance

Working around pedestrians and in narrow aisles and close environments

And more
With all of the information required for operators, employers may feel overwhelmed and more likely to put off training if they have to create one themselves. With CertifyMe.net, all the hard work is already done to ensure operators are fully prepared and OSHA-compliant!

Take Advantage of Easy, Convenient, and Affordable Forklift Certification in Orlando!
Wondering how to get forklift certification? CertifyMe.net has created a forklift training program with the worker in mind. It is online and takes only about one hour to complete. It is compliant with OSHA regulations and standards, and can be accessed wherever you have internet—whether on a smartphone, tablet, laptop, or desktop computer at home. You won't have to travel to an off-site training facility, and you won't have to pay hundreds of dollars.
We have three different equipment-specific training courses you can take, and each cost only $59.95:
Class 1: Electric Motor Rider Trucks

Class 4: Internal Combustion Engine Trucks—Cushion Tires

Internal Combustion Engine Trucks—Pneumatic Tires

English and Spanish
Class 2: Electric Motor Narrow Aisle Trucks

Class 3: Electric Motor Hand or Hand/Rider Trucks

English and Spanish
Class 7: Electric and Internal Combustion Engine Tractors

English and Spanish
All it takes is a few minutes for employers to create an account on our website and register your company for forklift certification in Orlando. Once registered, employees will have instant access to all of the training modules.
Sign up today, and enjoy all the benefits of OSHA compliance and forklift certification in Orlando!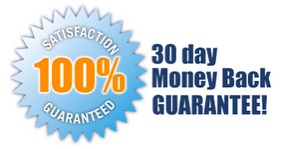 5 EASY STEPS!
Follow step-by-step instructions to get OSHA compliant!
This low-cost program can be completed anytime, anywhere!

Get Started Now By Registering Your Company For Free!
FREE 3 Year Renewals
Instant Access 24/7
Print Your Proof of Training
OSHA Accepted Nationwide
*If you are an individual not currently employed by a company use your personal name in
the 'Company Name' field.