Limited Time Offer! Free Covid-19 safety course with purchase of any Forklift or Aerial Lift Certification!
Access your free Covid-19 safety course in your members area once you have completed your purchase.

Forklift Training & Certification in Orlando, FL Is Essential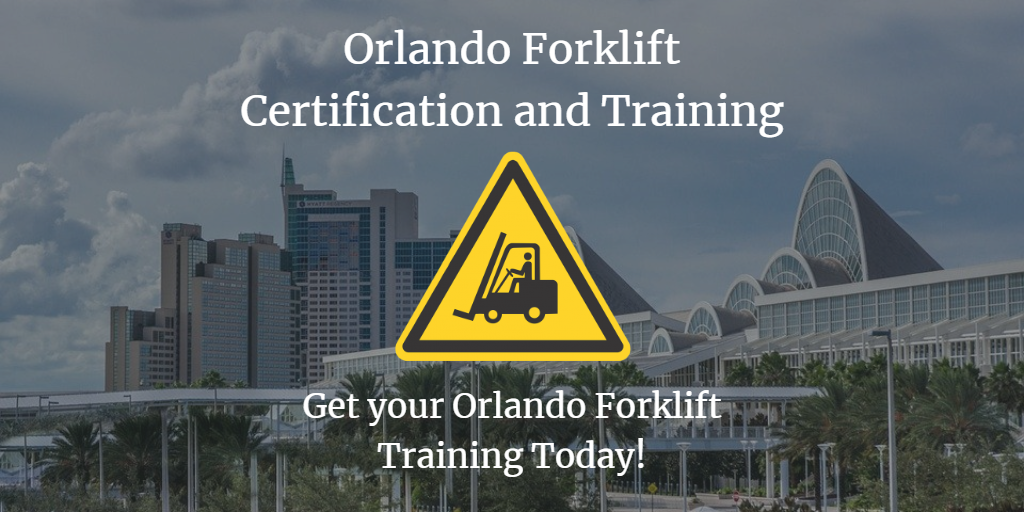 Operators Can Complete Easy, Online, OSHA-Compliant Forklift Training in an Hour or Less. 
Located in central Florida, the city of Orlando is home to the famous Walt Disney World, with its multiple theme parks that include Disney's Magic Kingdom, Epcot Center, Animal Kingdom and a water park. These attractions employ thousands of workers ranging from backstage technicians to costumed characters. Some of the most vital but often unseen workers that keep Disney parks running smoothly and safely are large equipment operators, including forklift drivers. 
To keep these forklift drivers safe and effective, we offer 100% OSHA-compliant Orlando forklift training and certification that is:
Low Cost

– train operators

for

just $59.95 per operator

Quick

– most trainees complete the course within 1 hour

Convenient

– operators train online, anywhere there is an internet connection

100% Pass Rate

– no time limit, workers can take the course until they pass

Ensure Work Site Safety

– and

save money

at the same time!

FREE Lifetime Renewals

– with CertifyMe.net, OSHA-compliance certification is renewed

every three years for free
Under OSHA regulations, it's illegal to have anyone operate a powered industrial truck without proper training. Every employer in the Orlando area who has forklift operators on the payroll is required to provide them with Orlando forklift certification, and that's where CertifyMe.net can help. We offer a full selection of OSHA-approved classes for forklift training and certification in Orlando and can have your drivers certified in about an hour.
Orlando Forklift Training Course Lineup
Each of our online courses is sold separately, which saves your company time and money since you pay only for what you need to certify Orlando forklift operators. We offer OSHA-approved training for various types of forklifts, including the following:
Warehouse Forklifts Classes 1, 4, 5 – $59.95
Includes Electric Motor Rider Trucks for both sit down and stand up rider models, 
Class 4, which covers Internal Combustion Engine Trucks with Cushion Tires for sit down rider models and 
Class 5 Internal Combustion Engine Trucks with Pneumatic Tires.
Pallet Jacks and Order Pickers Classes 2 and 3 – $59.95
Includes High-lift straddle, order pickers, reach type outrigger, Side loaders, turret trucks, swing mast and convertible turret/stock pickers, low lift pallet and platform riders and 
Class 3 – Covers Electric Motor Narrow Aisle Trucks, Electric Motor Hand Trucks and Hand/Rider Trucks Low lift platform, Low lift walkie pallet, Reach type outrigger, High lift straddle, High lift counterbalanced, Low lift walkie/ricer pallet certification.
Rough Terrain Sit Down Rider Forklifts Class 7 – $59.95
Covers both Electric and Internal Combustion Engine Tractors; includes straight mast, extended reach, telescopic and extended boom lifts.
Qualified Trainer/Evaluator Certification  – $149
Certifies one (or more) or your experienced forklift drivers to be an on-site, OSHA-compliant forklift trainer for the rest of your current and future workforce
All our Orlando forklift training courses cost just $59.95 per operator, with the exception of our Trainer Certification, which is $149, and is intended to accompany our online operator training programs. Classes are available in both English and Spanish.

Why Orlando Forklift Certification from CertifyMe.net is Important
Whether your operations are involved in the magic of Epcot Center, Universal Studios, or Animal Kingdom, or your field is less glamorous, it is essential that you keep your Orlando business on the right side of OSHA. First and foremost, Orlando forklift training is a matter of worker safety. In addition, it's illegal to have uncertified drivers operate forklifts. By enrolling your operators in Orlando forklift certification training, you'll have a safer and more productive workplace, while at the same time avoiding heavy OSHA fines and penalties.
Operator error is the main cause of most forklift accidents. Lack of proper training puts workers' lives at risk and leads to workplace injuries and fatalities. After your workers complete our Orlando forklift operator training and certification program, they'll have greater confidence in operating the equipment and be more efficient on the job, which translates directly to higher productivity. CertifyMe.net Orlando forklift operator training and certification is without question the best means of preventing accidents that result in serious employee injuries or damages to property or equipment.
With our forklift certification training in Orlando, workers, employers and safety coordinators all win. When you choose CertifyMe.net to train your forklift operators, OSHA compliance is faster, easier and more affordable than you probably thought possible!
Why Choose CertifyMe.net for Forklift Training in Orlando
Here are some of the many benefits you and your employees will enjoy when you have them trained by CertifyMe.net:
✓ Our online forklift training is fast
Using a smartphone, tablet or similar digital device, all training materials can be accessed online any time of day or night. There are no time restrictions, so students can work at their own pace, although our Orlando forklift certification training can be completed in as little as 60 to 90 minutes.
✓ Our pass rate is 100%
Most students pass the open book exam the first time it's taken, but if they're uncertain as to the correct answer to a question, they can refer to the training materials. CertifyMe.net's coursework can be repeated as many times as necessary.
✓ Our training is 100% OSHA compliant
When your operators complete our Orlando forklift certification program, your workplace will be safer and more productive, and you'll be less likely to incur OSHA penalties and fines.
✓ Online forklift training in Orlando is affordable.
Our forklift operator training classes cost just $59.95 each. All training materials are included, so there's nothing else to buy. With CertifyMe.net, there's no reason to spend a lot of money to train your operators.
✓ Our online training is convenient
Your employees can take the training at any time or place – at a coffee shop, during a lunch break or at home. With CertifyMe.net's forklift certification training, your employees won't need to take time away from work traveling to and from an offsite training facility.
✓ Certifications are available immediately
After completing our forklift training, temporary lift operator cards are immediately available – just download and print them! There's no need to wait for the certifications to arrive in the mail.
✓ Free Recertification Training
Forklift operator refresher training that's required by OSHA a minimum of every three years is free for life when your workers are certified by CertifyMe.net.
✓ Avoid OSHA penalties
You'll reduce the risk of incurring severe OSHA penalties and fines. Our affiliate CertifyMeOnline.net surveyed more than 100 business owners, managers and safety personnel about their experiences with OSHA. More than half of the respondents reported OSHA had audited them, and 18% of these companies received fines, the majority of which were more $100,000! Click here to see the full study.
If you want your workers to get forklift certification in Orlando to operate forklifts in your workplace, sign them up today! Your employees will be equipped with all the tools and knowledge they need to prevent accidents, and you'll be covered in the event of an OSHA audit or investigation.

Sign Up for Forklift Training & Certification in Orlando FL, Today
Protect your workers and property today! Sign them up for forklift training in Orlando.  Your employees will be equipped with all the tools and knowledge they need to prevent accidents, and you'll be covered in the event of an OSHA audit or investigation.
Still have questions about our online Orlando forklift operator certification & training classes? Contact CertifyMe.net today at (888) 699-4800 to speak with one of our training experts. Enroll your employees in our OSHA compliant operator certification course today for a safer and more productive workplace.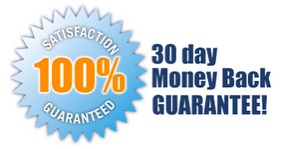 5 EASY STEPS!
Follow step-by-step instructions to get OSHA compliant!
This low-cost program can be completed anytime, anywhere!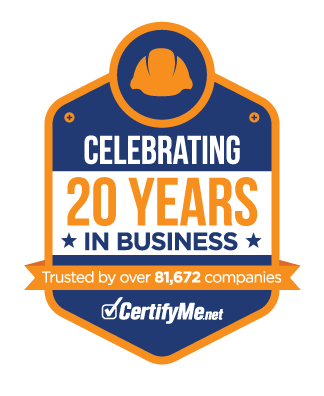 Get Started Now By Registering Your Company For Free!
FREE 3 Year Renewals
Instant Access 24/7
Print Your Proof of Training
OSHA Accepted Nationwide
*If you are an individual not currently employed by a company use your personal name in
the 'Company Name' field.