Limited Time Offer! Free Covid-19 safety course with purchase of any Forklift or Aerial Lift Certification!
Access your free Covid-19 safety course in your members area once you have completed your purchase.

Canadian Storage Rack Issues Cause Major Fines
Posted by: admin on May 1, 2012
Canadian Ministry Stacks Up Fines For Unsafe Racking and Storage
Name: Canadian Ministry Stacks Up Fines For Unsafe Racking and Storage
Duration:2 Minutes
Anyone who works in a warehouse environment is familiar with storage racks that are commonly used to store goods and products.  These storage racks are usually made of steel and often support heavy loads that could potentially collapse if improperly installed or used.  Typically forklifts are used to raise and lower heavy pallets of materials on and off of these storage racks.
And, the Blitz Began …
Recently, officers of Ontario's Ministry of Labor went out on a one-month blitz inspection.  As reported by Maintenance, Repair and Operations (MRO) Magazine, this blitz was successful and informative.  The blitz was successful because MOL identified 3,063 violations and it was informative because it gave employers the opportunity to make the working environment safe for their employees.
MOL conducted 1,167 visits to 977 workplaces over the course of one month and issued 118 stop work orders due to unsafe working conditions. The inspectors were looking for the following:
-       Checking to see if the racking and storage systems have been installed to ensure employee safety.
-       Checking on the condition, maintenance and repair of these racking systems.
-       Checking to see if forklifts are being driven and whether or not products are being loaded and unloaded in a safe manner.
-       Checking to see if the appropriate fork lift vehicles are being used in the workplace; if the forklift is sufficient for the loads it regularly carries and if narrower models are being used when there are narrow aisles for navigation.
-       They also checked for aisle obstructions, lighting and pallet conditions.
The Result: Fines
While many of these violations may have come as a shock to employers and certainly to their wallets, it was refreshing to see the concern and the immediate action taken by those in charge to correct mistakes and focus on employee safety.  Another way to ensure employee safety when using large machinery such as forklifts in tight areas, like storage racks, is to ensure that your employees are properly trained.
To learn more about how you can make sure that your employees are trained and certified, please visit www.certifyme.net.
Welcome to CertifyMe.net
CertifyMe.net has offered online forklift certification since 1999. With Our Convenient online program. your employess can earn their certification in an hour or less.
Browse Online Certifications:
This low-cost program can be compeleted anytime, anywhere!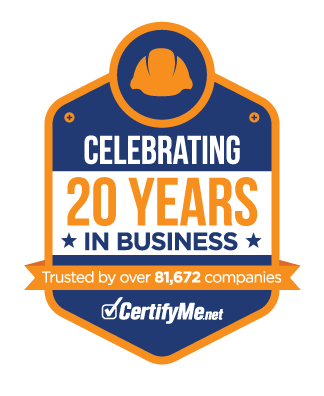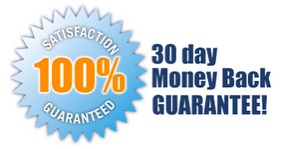 Connect with Us


Get Started Now By Registering Your Company For Free!
FREE 3 Year Renewals
Instant Access 24/7
Print Your Proof of Training
OSHA Accepted Nationwide
*If you are an individual not currently employed by a company use your personal name in
the 'Company Name' field.