Where to Get Forklift Certification – Certifyme.net
Q: Where Can I Get Forklift Training?
A: With CertifyMe.net, anywhere on the planet with an Internet connection!
Are you a trained and experienced but unlicensed powered industrial truck operator? Would you like to know where to get a forklift license? CertifyMe.net can help you get a forklift license at your workplace, in your local library or in the comfort and convenience of your own home, right next to the coffee-maker! All you need is an Internet connection.
Why should I want to know where to get forklift certification?
Why would anybody want to know where to get forklift certified? Ask yourself this: Why would anybody want to earn more money? Certified forklift operators get all the good jobs. Ever since new health and safety regulations came into force, OSHA has the power to impose stiff fines of up to $7,000 for EACH non-certified operator. Certain willful violations attract fines as high as $30,000. In today's competitive job environment, who do you think the best jobs will go to – non-certified operators or the people who know where to get a forklift license? THAT is why you should want to know where to get forklift certification! The how part is easy!
With forklift certification, you can make yourself indispensable to your current or future employer. That is another reason why you want to know where to get forklift certified in a real forklift class!
Okay, now I know where to get forklift certified, how does CertifyMe.net work?
Provided you already have some experience at operating a forklift truck, CertifyMe.net can have you trained and certified within the space of an hour or two. OSHA demands that forklift operators be trained in two phases:
Phase One: Classroom-style training
This part of your training and certification is conducted online by experienced forklift operators with additional training on all OSHA vital safety regulations and how to make sure you "get" it. There are no books, no videos or DVDs for you to purchase. At the end of the training, there is a short test to demonstrate that you understood the information that was presented to you. This test is "open book" so you can go back and refer to the course material if you happen to answer a question incorrectly.
Phase Two: Hands-on evaluation
The second part of where to get forklift certified takes place on the site where you will be working. OSHA requires that site-specific and equipment-specific training and certification be provided in addition to classroom-style training. It is MANDATORY for the employer to provide this. Once you have completed the online training and passed the test, your computer will automatically print out a checklist for the hands-on evaluation. After you have passed Phase Two of your training, your employer may then print out a temporary certificate of completion and an operator card. Permanent 'original' copies will follow 7 to 10 days later in the mail.
Where can I use my forklift training?
Knowing how to operate a forklift and being forklift certified makes you eligible for a variety of jobs across the United States. Airports, shipping yards, warehouses, big retail stock rooms – the variety of forklift jobs are endless.
If you want to earn more money by obtaining forklift certification, give us a call on 1-888-699-4800.
Learn more about forklift training and certification in popular cities below:
Learn More About Where to Get Forklift Training With These Great Posts
CertifyMe Announces the Top Locations Where You Can Get Forklift Training
Learn about city specific information on where to get forklift certification with this extensive list by CertifyMe.net.
Why Getting Forklift Certification Is A Great Career Move!
Being a forklift operator is a great career move. Learn about where you can get forklift certification so that you can get your operator card as soon as possible!
Where to Get Forklift Certification in Chicago IL
Chicago, IL is a major city where construction is always being done, and thus forklift operators are in high demand. If you're in Chicago or planning to move there, learn about where you can get forklift training.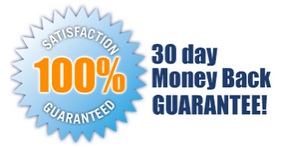 5 EASY STEPS!
Follow step-by-step instructions to get OSHA compliant!
This low-cost program can be completed anytime, anywhere!

Get Started Now By Registering Your Company For Free!
FREE 3 Year Renewals
Instant Access 24/7
Print Your Proof of Training
OSHA Accepted Nationwide
*If you are an individual not currently employed by a company use your personal name in
the 'Company Name' field.