Limited Time Offer! Free Covid-19 safety course with purchase of any Forklift or Aerial Lift Certification!
Access your free Covid-19 safety course in your members area once you have completed your purchase.

CertifyMe Announces the Top Locations Where You Can Get Forklift Training
Posted by: admin on March 19, 2014
CertifyMe already enjoys a well-earned reputation in the forklift training industry, and their roll-out of potential market-related job opportunities for forklift drivers further advances the company's overall mission, vision and purpose.
"We're always looking for ways to add value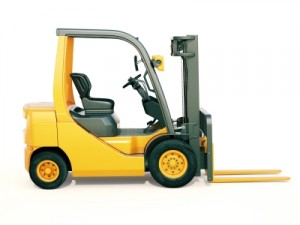 to our existing service platform," said a CertifyMe spokesperson. "Along with our core package of award-winning online forklift training courses, CertifyMe has expanded our capability to provide practical information on particular markets for forklift drivers."
The targeted location webpages, available on the CertifyMe website, list area companies, local job outlooks and other helpful facts and figures.
With this city-specific information, CertifyMe offers new and veteran forklift operators a data-rich resource focused on certain urban areas. After considerable research and sophisticated market analysis, CertifyMe has identified four regions that meet "Top City" status:
• Chicago – a strong transportation and manufacturing base make Chicago an ideal market for forklift drivers. For more information about Chicago forklift training possibilities, click here.
• New York – American's most populous city also offers plenty of opportunities for properly trained forklift drivers. Visit the New York forklift training and certification page to learn more.
• Atlanta – the South's largest city is strategically located and is an underrated market for OSHA-compliant forklift operators. Click here to browse CertifyMe's Atlanta forklift training page.
• Los Angeles – the second most-populous U.S. urban area also has a deep water port and abundant interstate highways and railroads, making the city a preferred location for forklift drivers.
CertifyMe's convenient online testing ensures that, regardless of an individual's specific location, anyone can achieve OSHA compliance and current certification.
"We've helped thousands of forklift drivers in these four cities and all over America," said a CertifyMe spokesperson. "Our service is available to anyone, anywhere at any time. We're here to help, whether you're in a big city, small town or rural area. If you have an internet connection, you can become an OHSA-compliant forklift driver. It's that easy."
Welcome to CertifyMe.net
CertifyMe.net has offered online forklift certification since 1999. With Our Convenient online program. your employess can earn their certification in an hour or less.
Browse Online Certifications:
This low-cost program can be compeleted anytime, anywhere!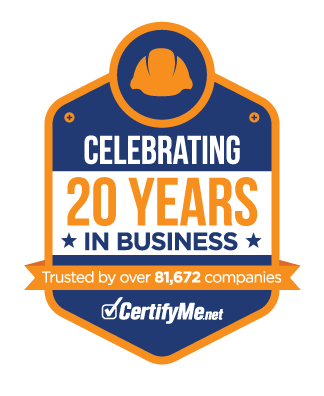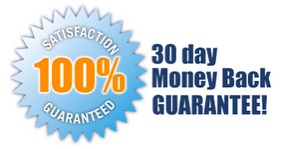 Connect with Us


Get Started Now By Registering Your Company For Free!
FREE 3 Year Renewals
Instant Access 24/7
Print Your Proof of Training
OSHA Accepted Nationwide
*If you are an individual not currently employed by a company use your personal name in
the 'Company Name' field.